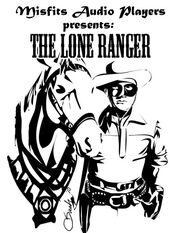 Misfits Audio
is an online audio drama production company. Misfits Audio produces original and fan-fiction audio drama series, as well as reenactments of old time radio scripts.
In 2010 Misfits Audio began producing reenactments using scripts from the Lone Ranger radio show. As of January 2012, Misfits has produced six Lone Ranger episodes.
Misfits Audio Episodes
Edit
Recurring Characters
Edit
External Links
Edit
Ad blocker interference detected!
Wikia is a free-to-use site that makes money from advertising. We have a modified experience for viewers using ad blockers

Wikia is not accessible if you've made further modifications. Remove the custom ad blocker rule(s) and the page will load as expected.